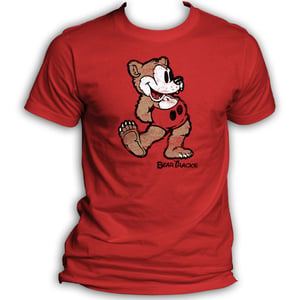 $

10.00 - On Sale
Meet "Big Mick" the bear.
This lovable lil guy is bound to make everyone smile, so wear him proud on your chest and bring cheer to all!
Please email if interested in any sizes not currently available.
Printed on 100% cotton Hanes Beefy-T's
*Slightly slim fit...if unsure of sizing, please consider buying a size up.